The more a company invests in design, the better business outcomes they see.
Only 5% of companies get the most value from design for business, and 41% have significant room to grow.
Design maturity evaluates the level of sophistication in a company's design processes and culture, considering factors like user focus, collaboration, standardization, and advanced techniques.
A company with high design maturity has a well-established design practice that drives business success, while a company with low design maturity may struggle with design-related issues such as inconsistent visual identity and ineffective user experiences.
In 2018, InVision surveyed designers from more than 2,200 organizations around the world to create their groundbreaking report, The New Design Frontier. This report explores the behaviors, practices, and outcomes of high-performing teams, which have varying levels of influence on a company's bottom line.
The 5 Levels of Design Maturity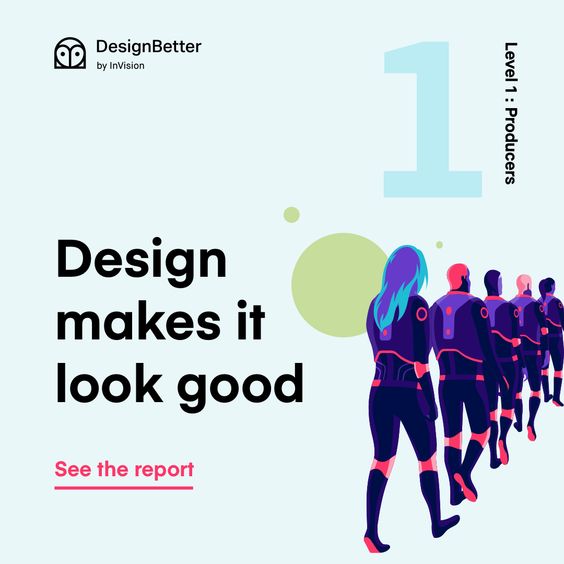 Level 1: Producers (least mature) • Design is about pushing pixels.
Key focus: Level 1 companies (41% of companies) primarily focus on the surface-level elements of design, such as screen pixels. They aim to establish visual consistency through basic identity guidelines but overlook important factors like process, collaboration, and technology.
The problem: Level 1 companies tend to prioritize only screen design, causing a disconnect between design and development. This lack of cohesion across departments is a key factor in low design maturity, not just a shortage of resources.
How to fix this and move to Level 2: Incorporate more user research and collaboration into digital product design.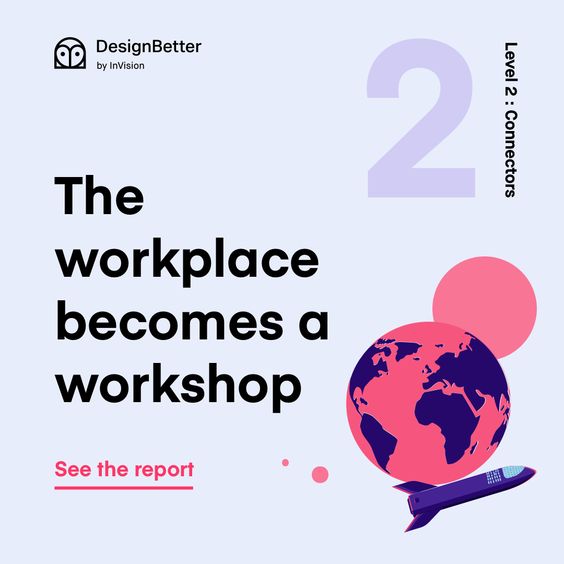 Level 2: Connectors • Design is collaborative and based on user research.
Key focus: Level 2 design teams (21% of companies) prioritize collaboration and user-centered design. They have integrated shared working sessions and tools with cross-functional teams, and place value on user research, user stories, testing, and personas. Executives and employees show increased understanding and empathy for customers.
Good practices: design workshops, rapid sketching, stakeholder involvement, and designer-developer integration.
How to move to Level 3: Invest in design systems and hire dedicated designers, engineers, and product managers to focus on large-scale design solutions.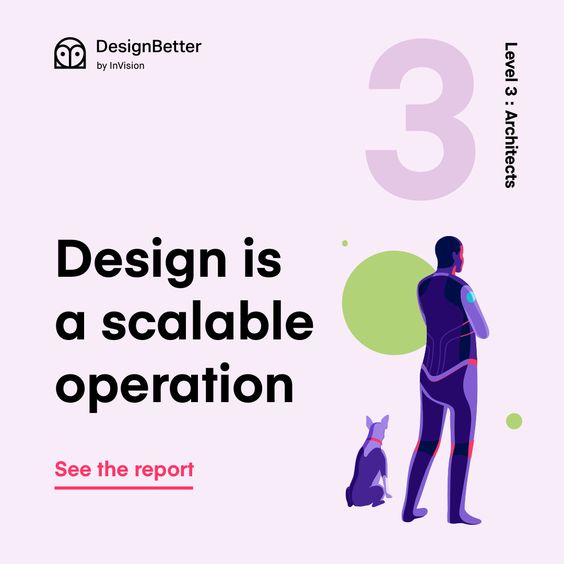 Level 3: Architects • Design is a scalable process.
Key focus: Level 3 businesses (21% of companies) make design scalable by clarifying roles between design, development, and product management, as well as incorporating more robust documentation processes to smooth the handoff between design and development.
Good practices: daily standups, planning & prioritization, design briefs, and written documentation.
How to move to Level 4: strengthen experimentation by establishing routines for developing hypotheses, testing, and measuring results.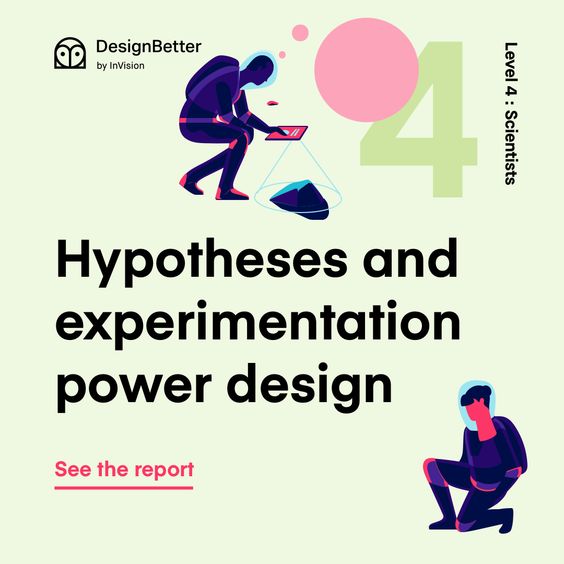 Level 4: Scientists • Design uses hypotheses and experiments.
Key focus: Level 4 businesses (12% of companies) excel in data-driven design with advanced analytics, experimentation, and user research practices. They have a well-established design strategy that includes market research and vision development. The design team is empowered and supported by executives who publicly recognize its importance and measure its impact on the business. Design operations are fully organized and formalized to boost efficiency, cost savings, and project-specific benefits.
Good practices: A/B tests and analytics data.
How to move to Level 5: integrate design thinking into decision-making at the highest level, using it to drive innovation and uncover new business opportunities.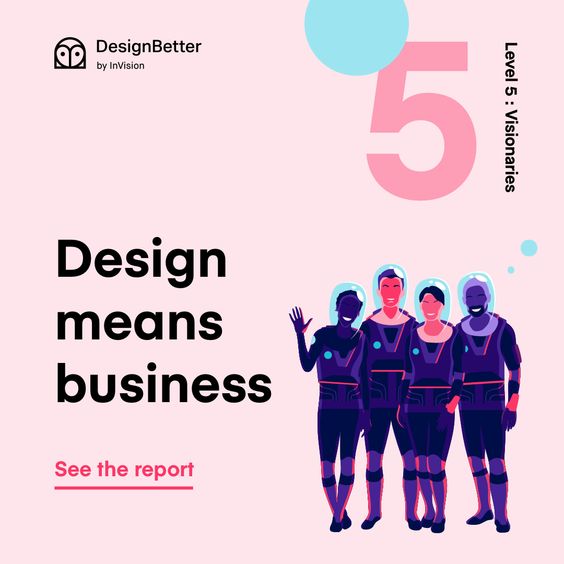 Level 5: Visionaries (most mature) • Design is business strategy.
Key focus: Level 5 businesses (5% of companies) involve design in shaping strategy. They use user research, trends analysis, and foresight to inform product market fit and cross-platform strategies, leading to a broad range of benefits such as improved employee productivity, increased market share, and new intellectual property. They're also the ones using technology and design to redefine the standards for customer experience and business process excellence.
Good practices: trend-spotting and foresight, product market fit tests, and cross-platform strategies.
How to stay at Level 5: make design core to business strategy to get the most elusive business benefits of all—design IP and valuation, and pursue customer-focused opportunities that will set them aside from the competition.
In Conclusion
Investing in design directly affects the bottom line.
It's not just qualitative business results, like customer satisfaction and loyalty, that design has an effect on. Companies reported that when design takes center stage, it can have a direct impact on tangible business results, like revenue, valuation, and time to market.
Bigger teams don't always equal better design outcomes.
Many teams low on the maturity scale are large, and many teams displaying advanced benefits to their bottom line are small. It's possible to dedicate a lot of resources to design and still see small returns if the design team, its processes, and its supporting structures aren't properly calibrated.
The smaller the company, the higher the maturity — usually.
SMBs are twice as likely and micro-businesses are three times as likely as large enterprises to be at Level 5. Larger enterprises face greater challenges in reaching design maturity compared to SMBs and micro-businesses. Due to their size and complexity, large enterprises may lag behind smaller, more nimble organizations that prioritize design from the start.
**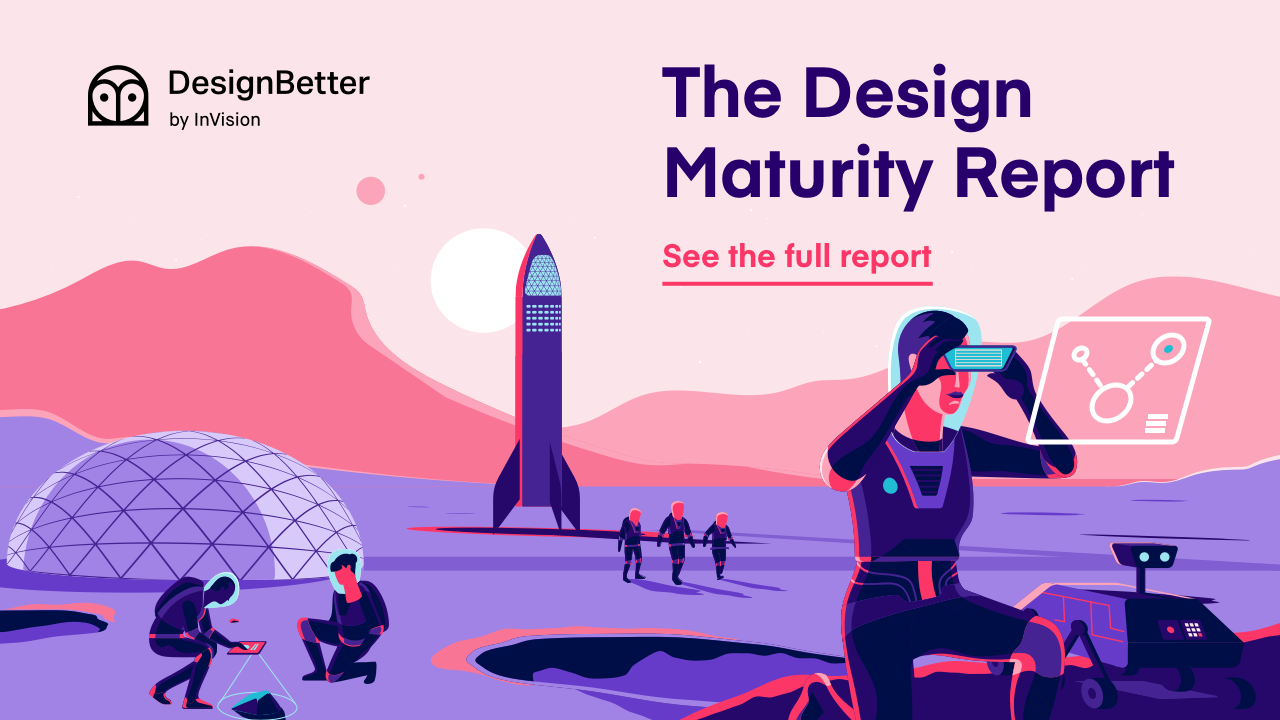 Image credit: The New Design Frontier